Glitch-People
November 21, 2016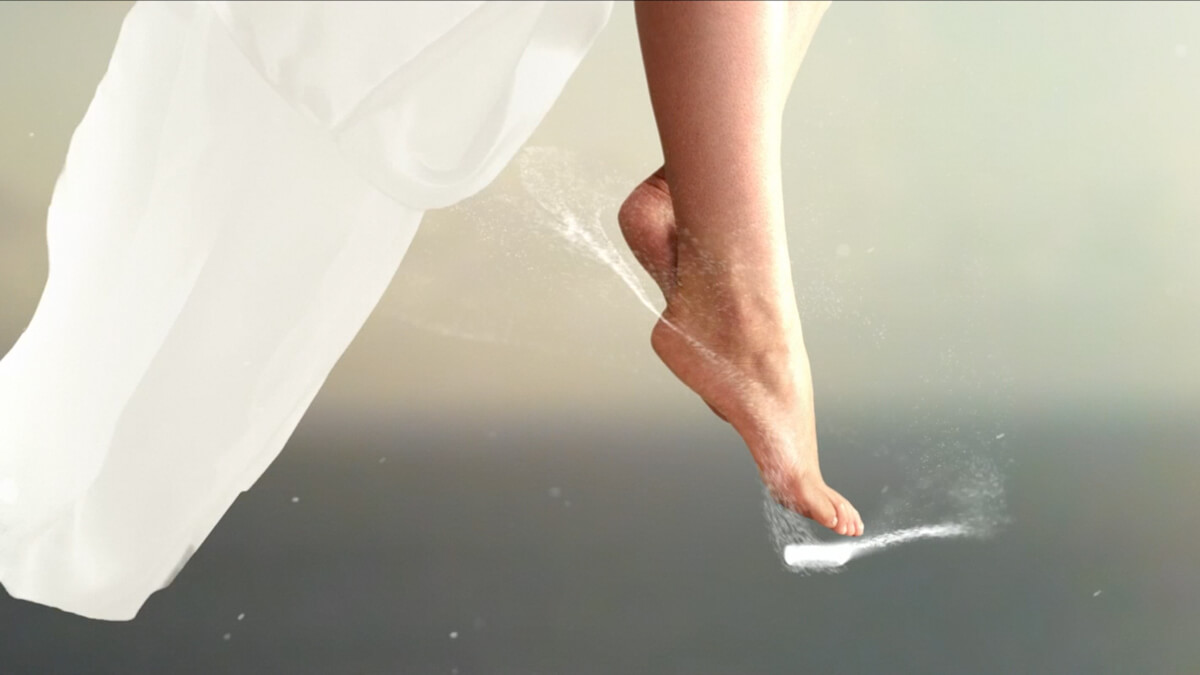 When Zaha Hadid passed away last March in a Miami hospital, she was cheated out of seeing one of her latest buildings, 1000 Museum, come to completion just a few miles away. Judging from the renderings, the structure will be sexier than its neighbors, looking, with its exoskeleton of curving pillars, like a nest of alien mantises. Rising before the bay and Museum Park, the building is the last in a segregation wall of condo towers that turns its back to the city stretching westwardly behind it.
This massive obstacle of abutting buildings connects, through the malleable truth of price and lifestyle fantasies, to other pockets of expensive construction throughout the city. These high-end structures, knotted with all the sprouting upscale boutiques, form something like a strange geological formation, a virtual island extruded from the ground of the city and separated by cliffs of luxury and inequality from its everyday complexities—from foreclosed homes, traffic jams (they have their helipads), mosquito swarms and pesticide clouds, and the like. One imagines erosion's impressions replaced on the cliff faces by embossed haute couture nomenclature.
It is important to consider this background, which feels quite real in the otherwise unexceptional experience of our humid Miami lives, so that what I'm about to say doesn't sound unhinged: the only consequential visual production generated in and about Miami at the moment takes the form of promotional architectural animations. Even if produced for investors and potential clients, these artifacts endure long lives on different media platforms and, in this way, structure an image of the city that, while independent of some realities on the ground, is in no way unreal. The money these objects move, the desires that they awaken, and the effects of their existence on urban reality (to say nothing of our subjectivities) are quite concrete.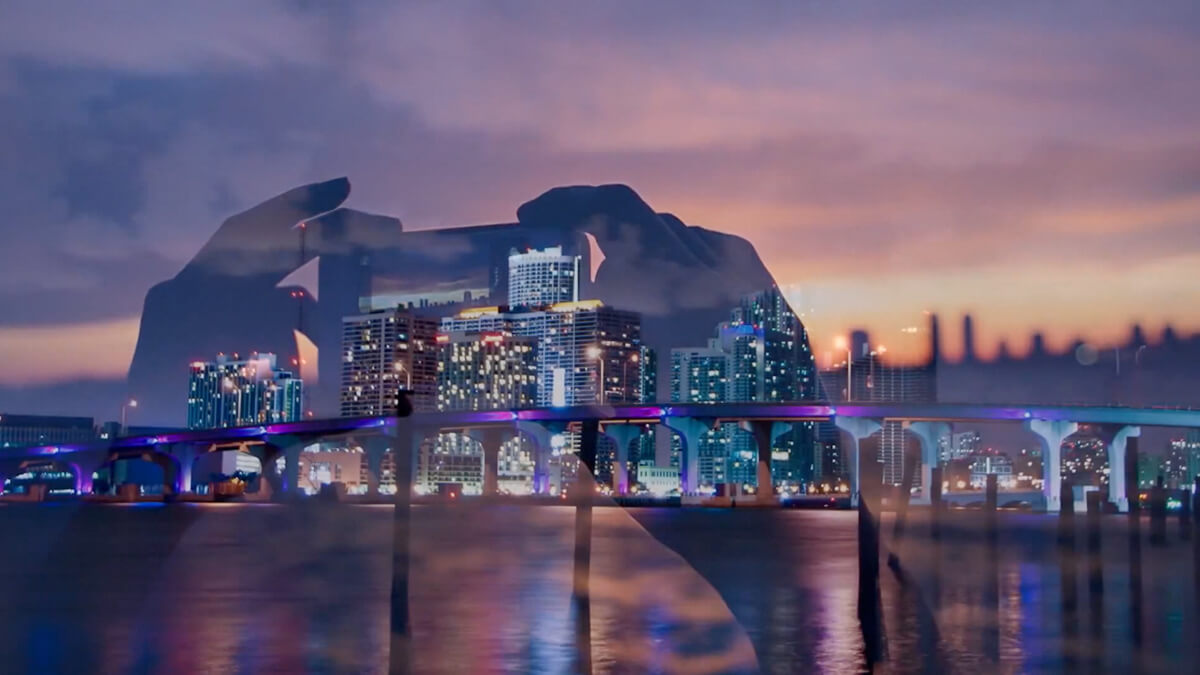 I'll take things further. When they are imaginarily stitched together, the dozens of circulating animations create an entire new Miami and conscript us as its stock character citizens, glitch-people disoriented by the proliferation of new urban shapes we are unable to grasp. And this other Miami is there not only to circulate capital, but is given its shape by this circulation. This explains the lack of imagination that begins to saturate this virtual territory, as accelerated production progressively disentangles profit from quality. This is embarrassingly obvious, for instance, in the reflex fallback on kitsch sci-fi. Major landmarks often surrender to silly "futuristic" morphologies and sad appellations—Miapolis, Cynergi, Worldcenter. We cannot help but smirk at these wonky names. But whatever mirth and sarcasm we can muster when we hear them stand in deep contrast to the nefarious elements that are hidden in these marketing instruments. Looking at the animation for Miami Worldcenter, a nearly 30-acre private development just north of Downtown, is a jolting experience, once we peel back the veneer of its promotional task.
The animation begins in a plainly inauspicious place—with a tiresome unspooling of clichés that supposedly represent Miami. From Gloria Estefan to the Bad Boys movies to Dexter, it is all soundtracked by—what else?—Phil Collins' "In the Air Tonight." The wager is that if the blitzkrieg of clichés is drawn out enough the thickness of place will be magically produced, while retaining the stamp of cheesiness. This isn't just anywhere, the animation tells us; it's a city full of recurring features and good vibes that give it an identity—and that prime it for reconfiguration, upgrades. Brimming with sunsets and palm trees and beach bodies and power boats, it's a potential new Tahiti for an age of algorithmic stock trading and remote entrepreneurship.
Things get worse: the string of clichés ends with a pair of dancers in traditional Cuban garb. These have to be nostalgia's most terrible monsters. As they finish a step, the audio drains into an elongated cymbal crash and the image track fades to black. Garbled lines of data begin to scroll. It's an anemic metaphor for data trouble and coming collapse. The scrolling speeds up and intensifies until the system supernovas—a white star explodes in the middle of the screen. System shutdown. End of this world. We are leaving the old behind but also, and this is registered more obliquely, a world in which montage represented certain critical possibilities at the intersection of cinema and cities. These animations are the autochthonous production of neoliberal times. They value neither cinema nor cities nor, obviously, modernism's fatwa against tackiness and the thwarting of emancipatory possibilities.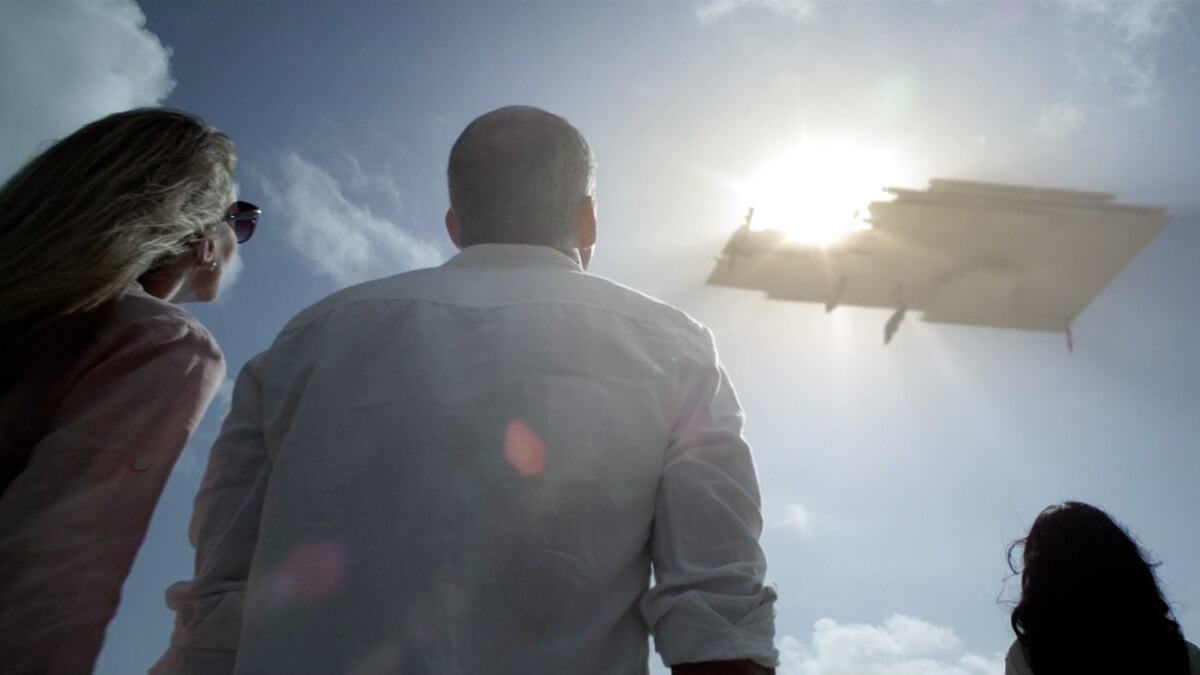 In the visual and auditory abyss we have fallen into with system shutdown, a sudden nowhere in the spread of the matrix, a sign of hope: the word "reboot" is typed across the screen. A robotic female voice reads it as it appears. The animation proper, digitally-coded, begins here. No more images appropriated from pop culture and tourist ads. This artifact clearly calls for more detailed analysis that can be offered here, but suffice it to say that it eventually settles into a drone aesthetics with endless tracking shots, perimeter sweeps, and the unmistakable angle of the kill. (H/t to Evan Calder Williams for pointing out how these architectural animations naturalize a military gaze.)
The awful thing about incorporating drone aesthetics into architectural animations is that they drag into civilian space the topographic schematization that unmanned warfare enacts in battle, cementing the deadly binary of hostile territory/friendly territory. In our world of due process and fantasies of democracy, this begs the question: who is coded as hostile enemy in these animations? Even cursory knowledge of the neighborhood where Miami Worldcenter will be sited reveals the target: the homeless who camp in the area now.
Looking for concrete references camouflaged in digital animations would be pushing it were it not so easy to correlate the multiple fronts in which small-scale urban wars against the dispossessed are being waged in the name of development. As these animations circulate and towers go up, there is a concerted legal effort to strip the local homeless population of its minimal rights. It pivots on efforts to alter the 1998 ACLU-driven Pottinger v. City of Miami Settlement, which, in the absence of shelter beds, extended to the homeless the right to undertake life-sustaining activities, such as sleeping and showering, on publicly owned land. The exercise to curtail these rights merely signals that things like parks and empty lots, once neglected, become prime elements for reclamation now that a higher-income population is returning to Downtown and its environs. Simultaneously, "quality of life" reasserts its character as that which names the needs of a particular class.
Few Miami artists, it seems, appreciate the significance of these architectural animations. Domingo Castillo's Surface Image (2015) is a film—fragments of one—with parts stitched together out of various promotional animations. Rather than taking a critical stance on the visual products he appropriates, Castillo enacts a more perverse and ambiguous pose. It is at all times unclear when looking at the film if it is celebrating the new luxury, or simply upgrading its form for a new market (that of contemporary art), or if things are subtly infected by corrosive sentiments. The banality of the title doesn't help to settle the conundrum, nor does the a-subjective and mellowed-out authorial voice, a kind of drowsy presence registered in the smooth editing and the hands-off, malfunction-on-repeat soundtrack.
This is what makes Surface Image compelling: it reflects the confusion of those of us who live in this situation, of it and not, feeling both irrelevant to it and implicated in it, awash in luxury and guilt. We feel like glitch-people frozenly deformed between incompatible sentiments. Resistance or surrender? Contrition or glee? Indifference or depression? How would a critical stance even function in this world? The walls of the luxury condos are, after all, lined with Louise Lawlers and Alfredo Jaars. What would keeping old militancies alive mean or do? What would embracing the new luxury, ironically or earnestly, imply?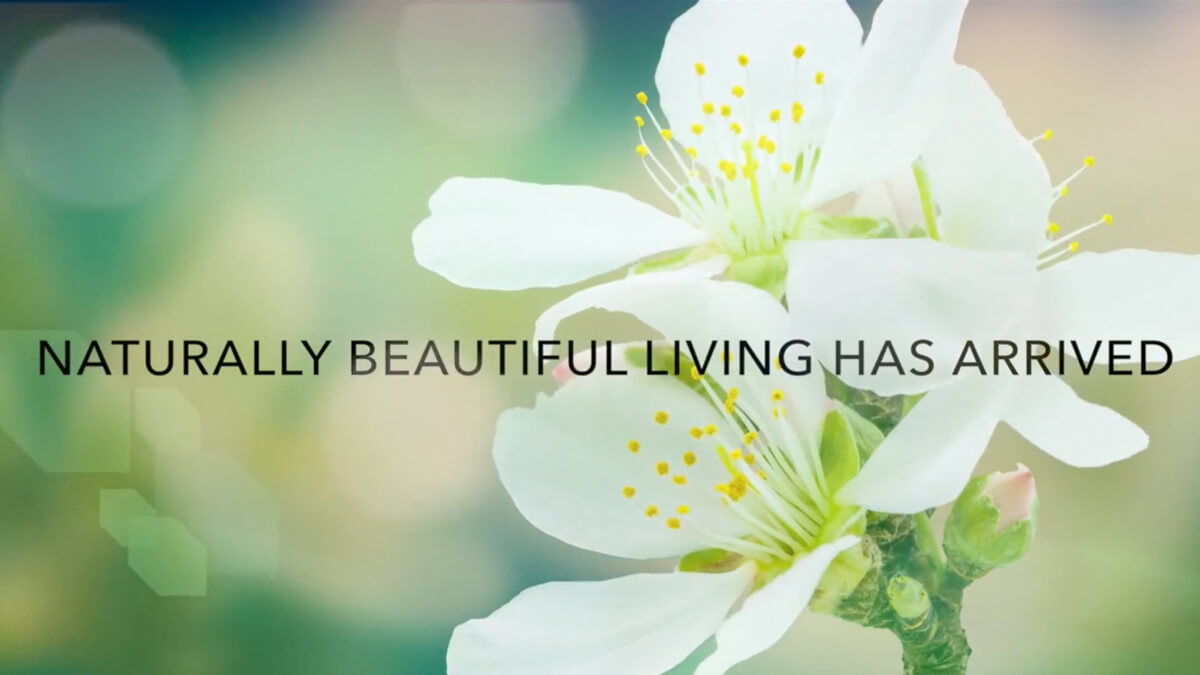 The affective economy condensing around Miami's current urban situation is as murky as the swamp that pushes up against the city. We can feel—the modulations are like soft electrodermal pulsations, but on the inside—our imaginary undergoing significant restructuring. All we can prefigure in this mess are the zombies of continuing affective dissipation. We are in one of those situations, described by Fredric Jameson, in which "nothing occurs" to us in relation to what needs to be done. We surprise ourselves and recoil, feeling mildly horrified for a moment, and then not so much, and then dead inside, and then not, wondering: If we squint hard enough, could this new luxury be a machine that liberates unprecedented desires? We cringe at the question, know it is an index of something awful and elusive that is happening to us.
Of course one wants to remind people of the multilateral wars against the homeless and other covert urban ops that hide behind revitalization strategies. But then the horizon clouds and one begins to wonder: Is there a point to docking on an island of irrelevance, full of activist good intentions, when the view from it is an Island of Luxury—a new and implacable world rising—with twisting Bjarke Ingels towers and Rem Koolhaas cultural forums? There has to be some point to holding the ethical line, even if the gilded skeleton of nine-foot wooly mammoth—Damien Hirst's "Gone but Not Forgotten" (2014)—sits sunning in the garden of the Faena Hotel, waiting for the flood.
The desire to aggravate the glitches in one's subjectivity, to exacerbate the contradictions, to gulp the bleach, now that it is on the way to supernova-ing into a blank space, should surprise only the sad optimists who think hope's lease on life isn't up. In this city, hope has to go so that its house, like so many others, can be demolished to make room for more shiny towers.
A promotional video for Miami Worldcenter: https://www.youtube.com/watch?v=9aLCqDZXxBM